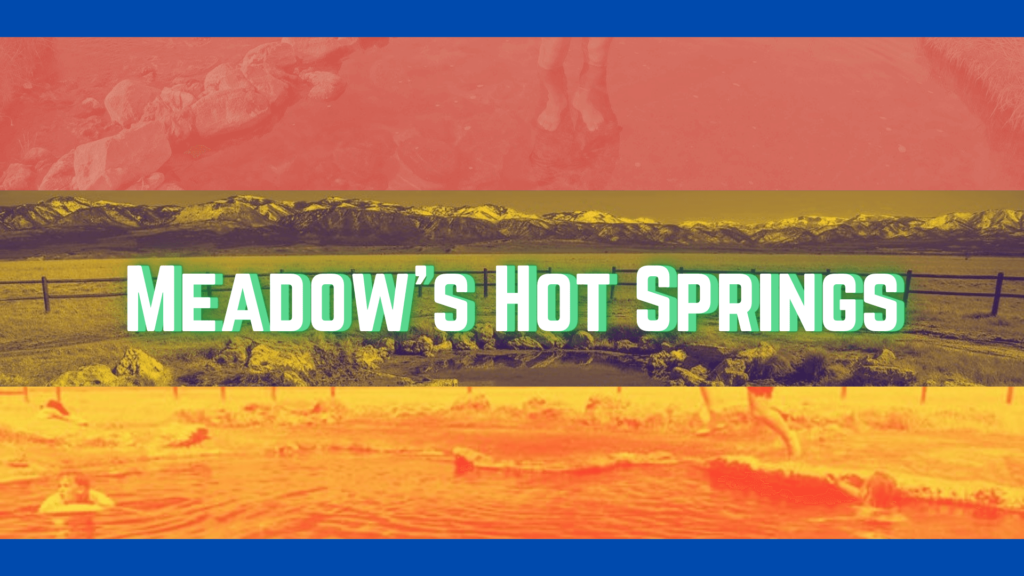 Meadow Hot Springs is one of the popular tourist attractions in the State Of Utah. These Hot Springs consists of three steamy pools located on open fields. The steamy pools are located at a distance of 4 miles from the Town Fillmore, south of the Town Meadow. These geothermal hot springs are located on private property, however, the owner does not charge any fees for entry as it is well worth trying to get in.
There are Meadow Hot Springs and then there are granite hot springs. Oh, you haven't heard of those? Why don't you take a look?
The Tri-Springs
The three steamy pools are located far away from each other. The First pool is located just south of the trail, and it is the largest and deepest one. The temperature of this pool is can get a bit high. The second pool is located towards the west of the Trail and is smaller and shallow. The third pool is similar to the second one and is located further away from the second pool. Most people visiting here often usually prefer a visit to the First pool and leave. Moreover, the second pool and third pool are filled with algae, and the temperature of these two pools is inconsistent in their temperature. These pools have a rope attached as a support to reach the center of the smaller pools.
These Natural Hot Springs can be reached by taking the Interstate Highway 15 moving from Fillmore towards the Town Meadow. The springs are located 1.5 miles south of Meadow. There is a dirt road located at the end of the buildings on the right side while following south from the center of the town of Meadow. This dirt road turns west directly towards the parking space outside the private property where the Meadow Hot Springs are located.
The area or property surrounding the Hot Springs are open grass fields with no trees. So it is ideal to bring sun protection while visiting these Natural Springs in Utah. These Hot Springs in Utah are open all year long. Nonetheless, most people visit this location during Winter Or Summer. The Hot Springs offers scenic views of the grass fields expanding further towards the Mountain ranges on the Horizon.
The dirt roads leading to these Hot Springs are not bumpy, and you will be able to drive this road easily all year, except during winter when the road is muddy and often takes expertise to maneuver this road successfully. Moreover, the dirt road is only half a mile long.
Essential things to carry while visiting Meadow Hot Springs
While visiting these hot springs there are some essentials items you need to carry to make your Trip safe and joyful.
Sunscreen – Due to the location of the hot springs on the open fields there is no shade and the temperatures in these parts of Utah are generally high. So, it is highly recommended to carry your sunscreen while visiting this location.
Water – It is important for everyone visiting Hot Springs of Meadow to bring plenty of water. While soaking in these steamy pools can result in excessive sweating and sometimes can lead to Dehydration. Drinking plenty of water can help reduce the chances of Dehydration.
Snacks – The Hot Springs can help relax the body and at the same time can burn more energy due to the Temperature in the pools. Eating snacks or any homemade Nutritious food can help replenish this energy faster.
Swimsuit – People visiting Hot Springs are highly recommended to carry their Swimsuits. As most of the Hot Springs in Utah or all around the country request to wear clothes while soaking in Hot Springs.
Extra Clothes – It is often important to carry an extra set of clothes while visiting these natural Hot Springs. So that can you can change into dry clothes instead of the wet clothes you are wearing.
Towel – It is also important to carry your towel while visiting these Hot Springs to clean and dry yourselves after soaking in these Steamy pools.
Apart from relaxing in the steamy pools of the meadow hot springs, you can also participate in various activities while visiting this place.
Popular Activities Near Hot Springs of Meadow
ATV Riding in Bruce Canyon Country
Bruce Canyon Country is a Scenic destination located in the Heart of Utah. True to its name, the Bruce Canyon Country is full of canyons and mountains offering gorgeous views. This destination is located at a distance of 95 miles from the Town Meadow. Many people often visit this place from all over the country. This Canyon is filled with many ATV or Off-Road trails heading further. This location is famous for ATV trails and is often ranked among the Top ATV trails in the country. Moreover, The ATV rentals facility here offers ATV and Off-road Motorcycles for enthusiasts. The rental fares are affordable and people visiting this place often give high ratings for this popular activity across various platforms.
Trekking through Hiking Trails
Hiking is another popular activity near Meadow Hot Springs Utah. There are many popular hiking trails nearby Town Meadow. These Hiking Trails offer alluring views of the Mountain ranges, Canyons, and grasslands. For people who love spending in the wilderness far away from bustling towns, hiking is the ideal solution. Hiking Trails help people explore the surrounding wilderness like no other. This trail often leads to the many hidden attractions far away from the Towns. And they also offer the chance of encountering wildlife in their natural habitat.
Fishing in Clear Lake
Clear Lake is another popular attraction in the state of Utah. The lake is a prime hot spot for various types of Fish in the State of Utah. White bass, Bluegill, Black Bullhead, Walleye are some of the fishes that call Clear Lake their home. Due to the availability of different types of fish in this lake, Fishermen always visit this place. It is also an ideal place for you to sharpen your fishing skills.
Golfing

If you love golfing, or you are interested to learn this sport, the Paradise Resort Golf Course is the ideal destination for you, located in the Town of Fillmore of Utah. Town Fillmore located at a distance of 4 miles from the Town Meadow has its popular golf club known as Paradise Resort Golf Course. This golf club is spread across 85 acres, and it consists of a 9 hole golf course. This golf club has a 20 station driving range, and it offers a stunning view of the green field and the mountains in the distance. The golf club has various courses for all levels of golfers. Moreover, this facility has its own Club-House, Restaurant, and motel.
The terwilliger hot springs Oregon are a wonderful location to visit, You should take a look as soon as possible.
Tourist Attractions near Meadow Hot Springs
This Hot Springs also has many popular tourists attractions nearby for you to visit. These are some highly recommended tourist attractions near the Hot springs.
Tabernacle Lava Tubes
Tabernacle Lava Tubes have located nearby the Town of Fillmore, which is at a distance of 4.5 miles from the Meadow Hot Springs. This is a unique and interesting tourist attraction in Utah. The Tabernacle Lava Tubes are huge depressions and long caves that were formed under the surface due to the flow of lava and extensive volcanic activity millions of years ago. This tube has various sections running along with different directions for more than a mile. The location is also an ideal place to witness wildlife. People visiting this place often post pictures of various animals like Spring deer, Horned lark, etc. on various social media platforms. These tubes consisting of various obstacles such as rock formations, Low-ceilings. It is only recommended for those people with some understanding or experience with climbing.
Mystic Hot Springs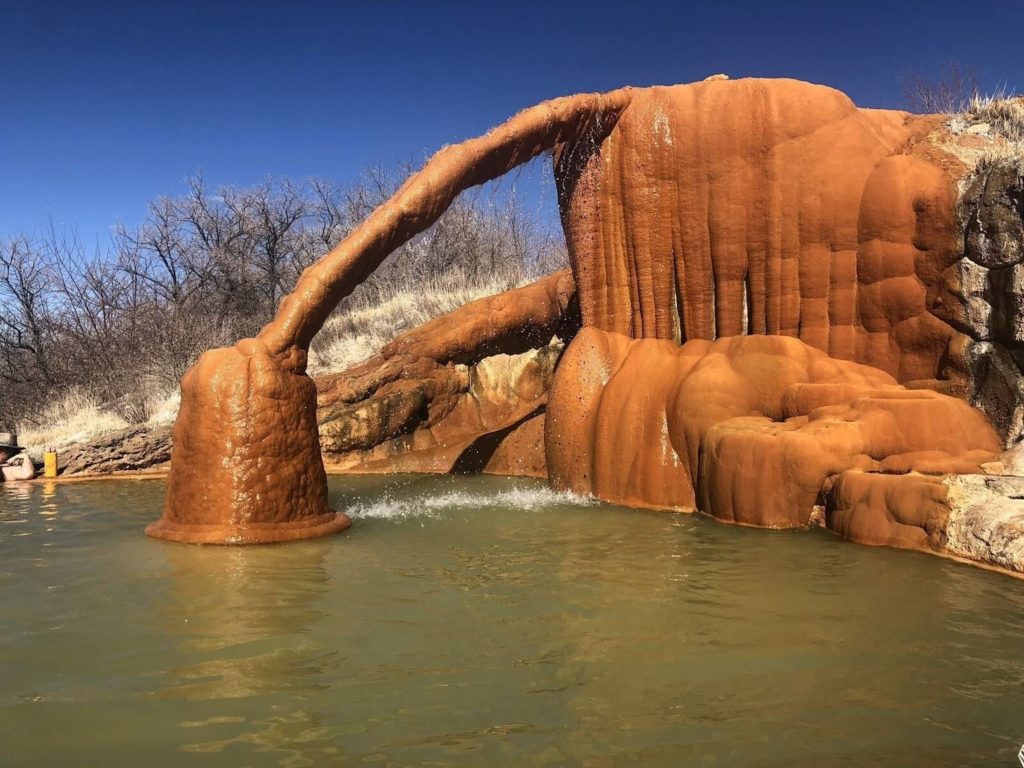 Mystic Hot Springs is another popular Hot Springs located near Meadow Hot Springs. These Hot Springs are located in the Town Of Monroe which is at a distance of 65.7 miles. It takes almost 1 hour 10 mins to reach these Hot Springs from Town Meadow. The hot springs are also called Monroe hot springs and Cooper hot springs. The steamy pools of mystic hot springs are fed by the streams through the Rust Colored limestone terraces. The pools are full of minerals from the surrounding rocks. The Steamy Pools offer wonderful views of the rust terraces, surrounding canyons, and the distant mountain ranges. Fees of $25 per person/day must be paid to soak in these wonderful Mystic Hot Springs.
Fish Lake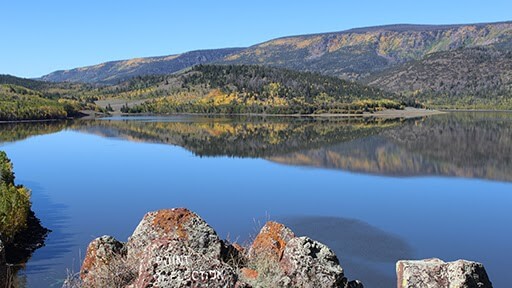 The Lake is another popular destination among the people visiting Meadow. The lake is located at a distance of 108.6 miles from the Town of Meadow. This lake is also another famous hotspot for various popular fishes in the State of Utah. The lake is surrounded by a national forest on all sides. The lake is located in graben valley, and it offers alluring views of lush green forest and the Mountain peaks. Lake Trout, Rainbow Trout, Brown Trout, Large Mouth Bass, and Yellow perch are some popular residents of Fish lake. This place is often visited by various tourists to camp in the local forest and for fishing in this beautiful lake.
Fish Lake National Forest
This National forest is best suited to encounter wild animals in their natural environment. Fish Lake National Forest is spread across an area of 67,480 acres. Many popular animals such as Elk, Black bear, moose, wolves, Turkey vultures, Eagles, Pika Snowhares, woodpeckers, Porcupines, etc. live in this wilderness. Many Hiking Trails crisscross through this forest and are the ideal choice for you to encounter wild animals and Stunning Views of the Thick Forests surrounding you in all directions.
Parade of Rock Art Hiking Trail
This hiking trail is popular among the tourists visiting Meadow Hot Springs. This trail is considered to be easy, as it is only 0.5 km long. It is ideal for all types of hikers. The trail ventures further into the Fremont Indian State Park. Parade of Rock Art Hiking Trail, true to its name offers scenery like no other with many wonderful sights to see as you will be able to observe the Surrounding Mountain range and the canyons in between.
The trail is free and is often popular for running, Hiking, and walking. It is located nearby a historic site, which can be visited. The trail is partly paved, and it is also ideal for encountering wildlife.
Mine Camp Peak Trail
Mine Camp Peak Trail is another popular trail in the state of Utah. This hiking trail heads towards Mine Camp Mountain peak, which is at an elevation of 10,100 feet from Sea level. This Mountain peak is the tallest one in the Pavant Mountain Range. The Hiking Trail is only 5.8 km long, and it is suitable for medium and advanced hikers. The trail starts at the base of White Pine Peak and further into the mountain ranges crisscrossing through many Mountains finally leading to Mine Camp Mountain Peak. The peak offers amazing views of the Surroundings Mountains and the forest in between.
Best Lodging Places Nearby Meadow Hot Springs
Due to the remote location of these Meadow Hot Springs in the State of Utah. There are not many hotels/lodges nearby. So it is ideal to choose and book the hotel in advance.
These are some Popular Lodges nearby –
Best Western Paradise Inn and Resort
This Hotel is located in the Town Of Fillmore in Utah. This hotel has the highest ratings across various platforms. Best Western Paradise Hotel boasts a lot of unique amenities such as a Large Swimming Pool, Golf Course, and Business Center with High-Speed Internet Access. The Hotel Rooms have various features such as Air- Conditioning, Desk, Microwave, Flat-screen TV, Refrigerator, and a Hair Dryer. And it offers Non-Smoking rooms for all.
Comfort Inn and Suites Fillmore I-15
This is another popular hotel in Fillmore with High ratings for its Cleanliness, Service, and Affordability across various platforms. The hotel offers various amenities such as Baggage Storage, Convenience Store, a Large Swimming Pool, and a Business Center with High-Speed Internet Access. It also has its own parking space, which is free for all of its Customers. The Rooms in these Lodge have features such as Flat-Screen TV, Microwave, Refrigerator, and Hair Dryer. There are two types of rooms offered by Comfort Inn and Suites Fillmore as Non-Smoking Rooms and Family rooms.
Holiday Inn Express Hotels and Suites Richfield
Holiday Inn Express Hotels are located in the Town of Richfield in Utah. Richfield is at a distance of 66.1 miles from the Meadow Hot Springs. This Hotel is 1# top-rated hotel in the Town of Richfield. This popular hotel has many amenities such as Meeting Rooms, Swimming Pool, Fitness Center with Gym/Workout Room, and a Business Center with High-Speed Internet Access. It offers free breakfast and parking space for all customers.
There are two types of rooms in this Lodge – Family and Non-Smoking rooms. These rooms have Air-Conditioning, Refrigerator, Microwave, and Flat-Screen TV.
Best Restaurants Nearby Meadow Hot Springs
There are many popular restaurants near Meadow, Utah. They provide tasty, unique, and healthy food for all their customers.
Cluff's Drive Inn
Cluff's Drive Inn is highly known for its Tasty Food, Friendly Service, Value, and Atmosphere. The Hotel provides Special diets with Gluten-Free options. Lunch and Dinner are only served here. They have two types of Cuisines for their Customers – American and Fast-Food. The popular drive-in restaurant has various features such as Takeout, Parking, and Out-Door seating.
The Garden Of Eat'n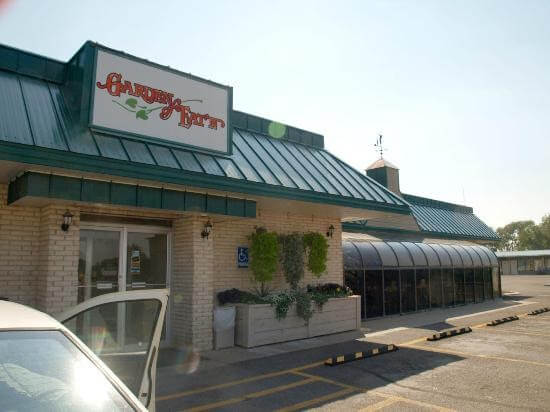 Another popular hotel located in Fillmore is known for its Service and Value. The hotel offers only American Cuisine. They have special diets for vegetarian options. They offer meals throughout the day. The Garden Of Eat'n also provides various features such as Free-parking,  High seating chairs, Alcohol, Table Service, and availability of wheelchairs.
Costa Vida
Costa Vida in Fillmore offers Quick-bites, Mexican and Fast food. This hotel also offers special diets for Vegans and Vegetarians. Meals are offered for only lunch and dinner. Costa Vida also offers takeout. Wheelchairs are also available here. It is a small hotel with laid-back seating, offering Tasty food for affordable rates.
Hot Springs In Utah
Many popular hot springs are located here in the State of Utah. Some of them are mentioned below.
Crystal Hot Springs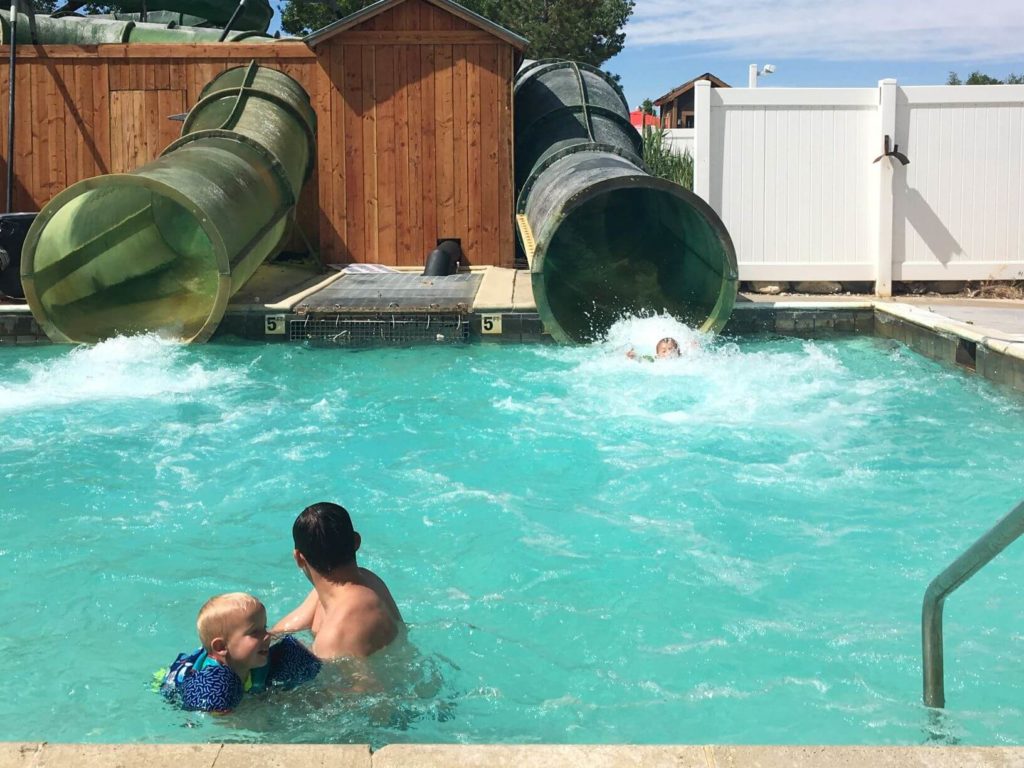 Crystal hot springs are located in the Town Of Honeyville, Utah. These Hot Springs are maintained by a private resort. There are 3 Hot Tubs, a Soaker pool, and an Olympic size pool in this facility. The pools are covered by artificial rock structures on one side through which the steamy water enters the pools. The temperature of the pools varies slightly. The Private Facility charges fess for the Pool pass- $9 for adults and $7 for children. The facility runs from 12 pm to 10 pm during Monday-Thursday, 12 pm to 11 pm on Friday, 10 am to 11 pm on Saturday, 10 am to 8 pm on Sunday. There is also a large campsite near this facility which is ideal for Camping and RV's.
Fifth Water Hot Springs
This is one of the photographic hot springs in all of Utah. You can find it near the City of Spanish Fork. These Springs consist of a geothermal pool which is on the button of a canyon on the side banks of a river. There is a small waterfall beside the spring. However, to arrive at this trail you have to trek almost 4.5 miles through a hard trail at an elevation gain of 630ft. Trekking through this rugged mountain terrain and wet surfaces might be difficult, but in the end, soaking in these unique hot pools with views of the river flowing through the canyons is worth it.
Pros, Cons & Reviews
Pros
Scenic Views
Accessibility
Free
Natural Hot Springs (not commercialized)
The bigger pool can accommodate numerous people.
Cons
Algae at the bottom of small pools.
Trash near the pool
The inconsistent temperature in smaller pools.
Reviews Of Meadow Hot Springs
Meadow Hot Springs have high ratings across various platforms. People visiting this location are often happy about the soaking experience as well as the stunning views of the surrounding forests. Most people only visit the Bigger pool as it is closer and can accommodate many people. A few people visiting the smaller pools are unhappy about algae at the bottom of the pool and inconsistent temperatures.
Trash is also another serious problem here in these pools, many people often throw trash around the pools. So it is safe to say the hot springs have more positive reviews than negative reviews.
Did you know ringbolt hot springs are some of the best hot springs? If you don't believe us, take a look at this article.
Conclusion
I highly recommend people to visit meadow hot springs due to their unique location across the open fields of Utah. It is located at a distance of 1.5 miles from the Town Meadow nearby the Interstate highway-15. And so it can be accessed easily from the Town Fillmore, and Town Meadow. Moreover, this popular location also has many popular attractions nearby for you to visit, and also you can participate in various activities to spend your time during your trip. It is one of the perfect spots for a weekend trip.
Frequently Asked Questions(FAQ's)
Are these Hot Springs warm during Winter?
Yes, the hot springs are hot all year long. As the hot springs are fed by the water from geothermal pools, so the temperature of the hot springs does not depend on Seasons.
Where are Meadow hot Springs located?
Meadow hot springs are located in the town of meadow in the State Of Utah.
Is there any fee to enter inside?
No, the Meadow Hot Springs is free and open for all visitors.
Can we camp near the Hot Springs?
No, the Hot Springs are located on private property and camping is not allowed near the hot springs.