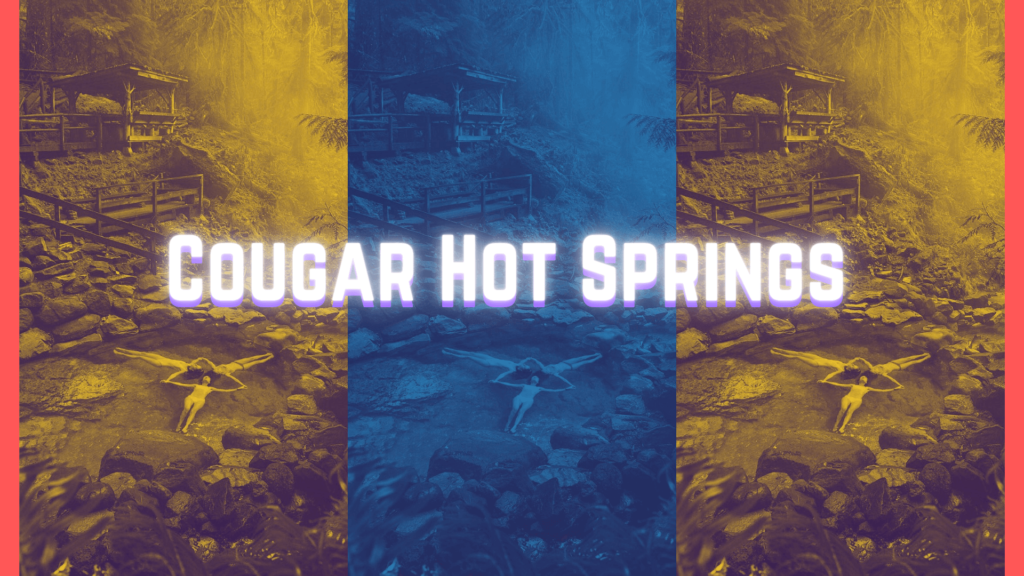 Have you ever thought of relaxing in steamy hot springs and witness beautiful scenery all around you? I have traveled all across the United States had the incredible luck to stay at many wonderful locations such as famous Cities, Beaches, National forests, hot springs, and many more. While traveling through the State of Oregon near the Cougar Hot Springs, I met many locals at a Coffee shop in the town of Eugene. They were friendly and helpful, letting me know about the hotels near the town square for a night's rest.
Why don't you take a look at some of the best arizona hot springs? we have a wonderful article that will let you teach that right here.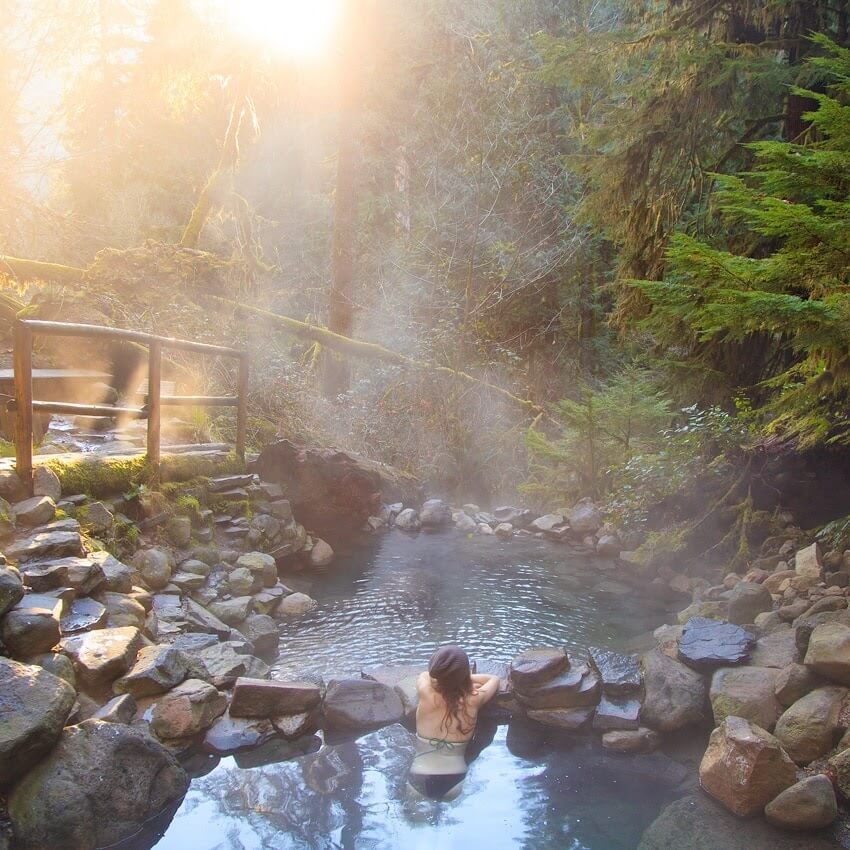 The Perfect Morning
The next morning, I planned to visit a Hidden Hot Springs in the Willamette National Forest. The Hot Springs are located at a distance of 53 miles from Eugene. So I had to use the bus heading towards the Willamette National Forest from Eugene. The bus uses the Oregon 126 highway, which crisscrosses the River McKenzie as it heads towards the town of Prineville. The bus ride offers scenic views of the River Mckenzie and the surrounding forests. After an hour through my journey, I have reached the Bus stop located nearby Bruckart Boat Launch where I had to get down and take a cab towards
The Aufderheide Drive. The drive took only 16 mins, and I was dropped near the Entrance of the Hiking Trail leading towards the Cougar Hot Springs.
The Cougar Hot Springs Hiking Trail ventures deep into the forest in the direction of Rider Creek. The trail is only 1.3 km long, and it only takes 11 minutes to reach the Cougar Hot Springs. There you witness six cascading streams nestled among the soaring trees of the surrounding forest. Cougar Hot Springs are made of these six pools of various sizes. These pools are fed through the source on the top of the first body of water. As the steamy water flows from one to another, the temperature of the water slowly decreases. The pools are surrounded by Bedrock and gravel on all sides. These pools are also called Terwilliger Hot Springs and are managed by America Land and Leisure.
Fee to Enter Inside Cougar Hot Springs
A fee of $7 is charged for use per day and the facility also offers a seasonal pass for $60. The pools are closed on Thursday for cleaning.
By the time I reached these pools, there were already some people soaking in these Hot Springs. Moreover, I was shocked to see some of them being completely naked. These hot springs do not have any restrictions on being naked. Although a common practice among the locals who are naturists, I had to learn to be okay with it. So, I choose the hottest pool and joined in. Soaking in these steamy pools and hearing the bird calls from the surrounding forest is an unforgettable experience.
The Hot Springs are open all year long every day from Sunrise to Sunset. Although, the Hot Springs are crowded during Summer and Winter.
However, I highly suggest people take necessary precautions near these Hot Springs for their safety.
Precautions Near Cougar Hot Springs
Wash Before Entering the Pool
It is highly advised to wash yourselves properly before entering a pool. Use the washing area to clean yourself properly before entering the pool. This can help keep the Hot Springs clean.
Half-Body Bath
When you are planning to soak into a steamy hot spring. Please first dip your lower half into the pool and wait for your body to adjust to the temperature of the pool. Then after some time dip your whole and enjoy soaking. This will help reduce the straining of the muscles due to the High Temperature in the pool.
Drink Water
It is necessary to drink a large quantity of water after a steamy bath in Hot Springs as your body will lose its water due to excessive sweating.
Don't Shower or Wash After the Bath
Please do not wash your body after a steam bath in the hot springs. The hot springs consist of various minerals which are useful for our body.
Avoid Consuming Alcohol Near Hot Springs
Consuming alcohol while soaking can be dangerous as it can dehydrate your body faster. Please avoid alcohol during a bath in Hot Springs as there are a lot of people who often suffer from critical conditions and can sometimes die.
Please Keep a Look-out for Snakes
There is a high chance of snakes being near the hot springs. These dangerous animals often prefer to be closer to the water bodies. So be aware of your surroundings all the time near the Hot Springs.
Tourist Attractions Near Cougar Springs Oregon
Oregon is well-known for its many tourist attractions. People often come here from long distances. Some attractions nearby Cougar Springs Oregon are –
Willamette National Forest
Willamette National Forest is one of the largest forests in the North-Eastern part of the United States of America. This forest is spread over a large area, and it is home to Seven Major Mountain peaks in the State of Oregon. Williamette river is born in this forest, and it twists and turns through the various canyons near the mountain peaks and heads towards the Columbia River. These forests are homes of various popular wild animals like Wolves, Bald Eagle, Black bears, Bald Eagle, Elks, Cougar, Black-Tailed deer, etc. Due to which, it is highly visited by animal lovers all across the United States.
Willamette River
This river is one of the biggest tributaries of the Great Colombia River. The river is fed by the Middle Fork Willamette River and Coast Fork Willamette River, which are located deep inside the Willamette National Forest. This river makes it way through the major cities such as Portland, and Salem in the State of Oregon. And it is also considered to be a prime spot for various species of fish such as Chinook, Coho Salmon, Steelhead trout, Rainbow trout, Cutthroat trout, Surgeon Trout, Largemouth bass, American chad, Catfish, Walleye, Crappie, and many more. This river is also a popular spot for kayaking and white-water rafting.
Blue River Reservoir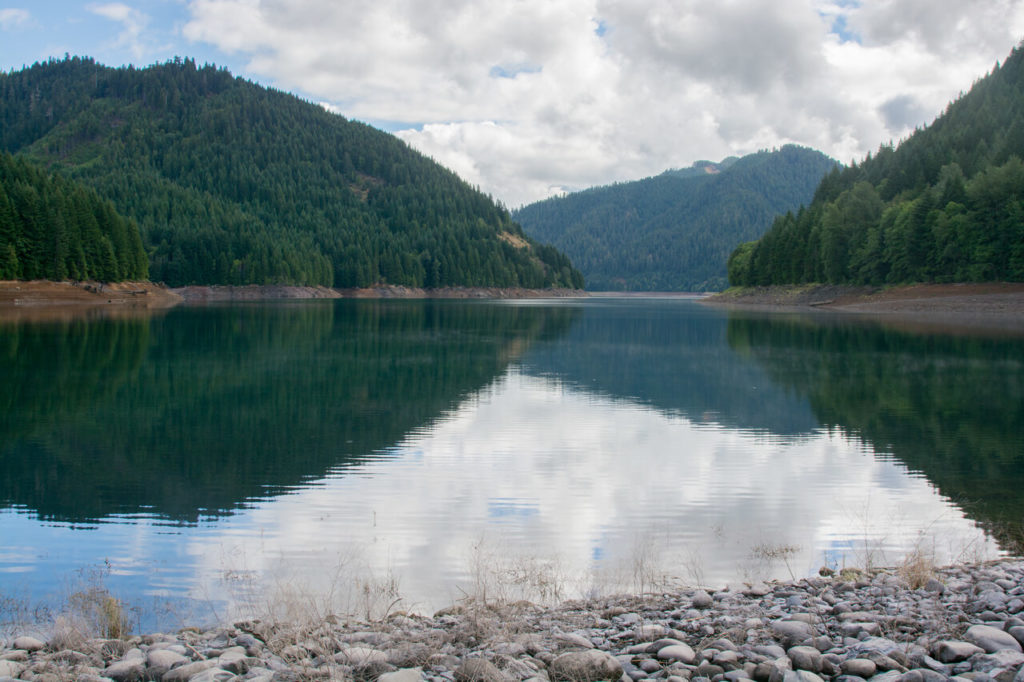 This is an artificial reservoir built on the Blue River in Lane County in Oregon. This reservoir consists of two dams known as Blue Lake Dam and Saddle dam which are built to supply water to the Irrigation fields all over the State of Oregon. Due to its location amid Willamette National Forest, it is also a prime hotspot for several species of fish. Stocked Rainbow trout and Coastal Cutthroat trout are some hugely populated fishes in this reservoir. Tourists often visit this reservoir for fishing, Camping, and other activities.
Sahalie and Koosah Waterfalls
These waterfalls are one of the most photographic locations in the State of Oregon.
Sahalie and Koosah waterfalls can be reached by following hiking trails known as WaterFalls Trail and Mckenzie River National Recreational Trail. Saheli waterfalls are much larger compared to the Koosah Falls and are located on the Mckenzie River.
Many people visit these hot springs to hike through numerous popular hiking trails nearby offering spectacular views of the rivers and the surrounding forest. These are some popular Hiking Trails nearby –
Before we go there, ever wonder what goldfork hot springs Idaho is? If that is a question that is running around in your brain, all you need to do is click right here to learn.
Popular Hiking Trails near Terwilliger Hot Springs Oregon
Cougar Hot Springs Hiking Trail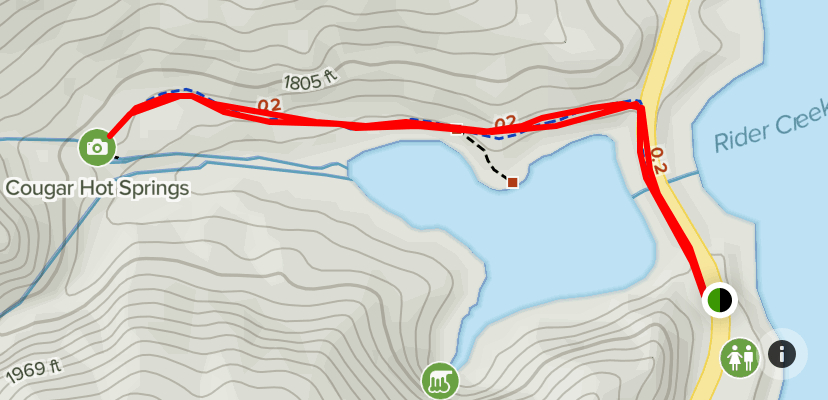 This Hiking Trail is popularly known among locals as it is the only path to reach the hidden Cougar Hot Springs located in the remote wilderness of the Willamette National Forest. This trial is only 1.3 km long, and it is suitable for all hikers with various skills. This hiking trail is also known as Terwilliger Hot Springs. The hiking trail charges $7 per person, and it is closed on Thursdays from 8 am to 12 pm for maintenance and cleaning.
Mckenzie River Trail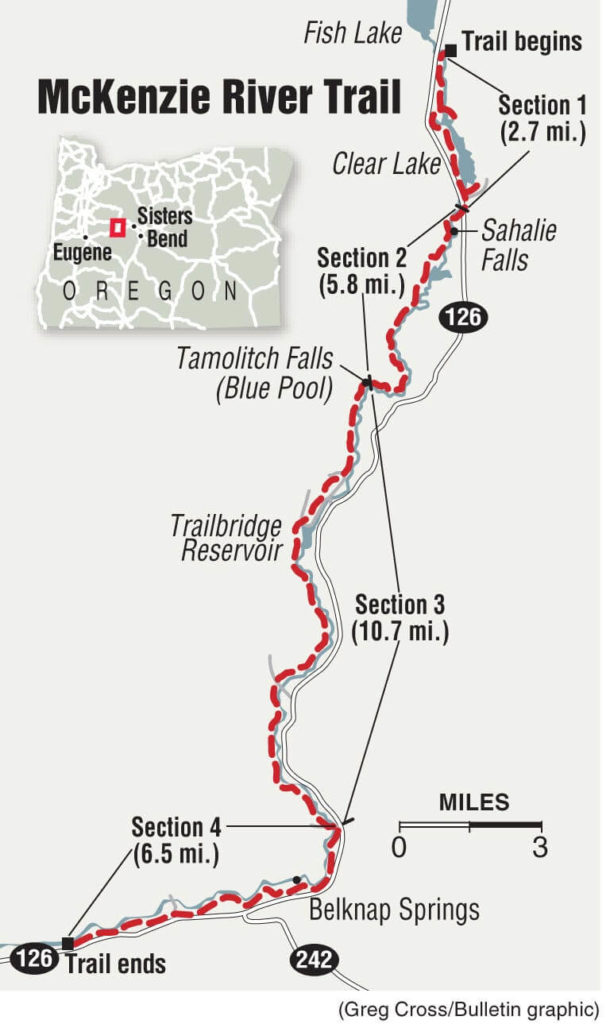 This hiking trail is most popular among mountain bikers, which makes it's really curvy and interesting to walk or bike through. The trail is 25 km long, and it almost takes 2+ hours to complete this hiking trail. People often visit this trail as it has some wonderful views of the Mckenzie river and its surrounding peaks. This trail is ranked first place for biking trails all across the United States. Due to its popularity, bikers often visit this trail from all over the country. The trail also features a lake halfway. The trail is also used for hiking, and it is rated as a hard trail only suitable for advanced hikers.
French Pete Creek Hiking Trail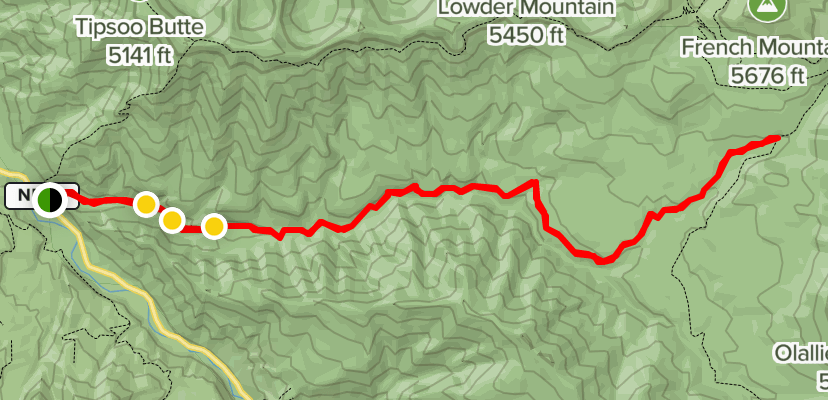 This is another popular trail located in the Willamette national forest in the state of Oregon. The trail is 25.4 km long and runs parallel to the River Blue. This hiking trail is only suitable for advanced-level hikers, and it has a rough and mountainous terrain.
This trail offers spectacular views of the Blue River and the surrounding forests. People often visit these trails for Camping, Fishing, and Hiking. This trail is also popular for Bird-watching due to its remote location in the wilderness of Oregon.
Castle Rock Trail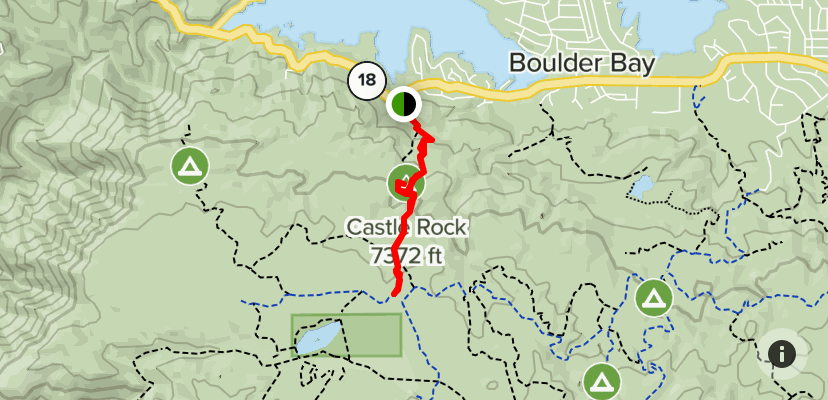 This is another trail that is highly popular among locals not just for hiking but also Mountain Biking. The trail ventures deep into the Douglas fir forest, and it is often the best place to encounter wildness, far away from bustling towns. This trail is 13.5 km long, and the Gorgeous Flat screen is suitable for medium-level and advanced Hikers. This trail offers gorgeous views of the surrounding mountain peaks and lush green forest. Pets are also allowed in this trial. People often visit these trails for camping at the Mountain tops, which have alluring views of the valley and three sisters mountains in the distance.
Tamolitch Blue Pool Trail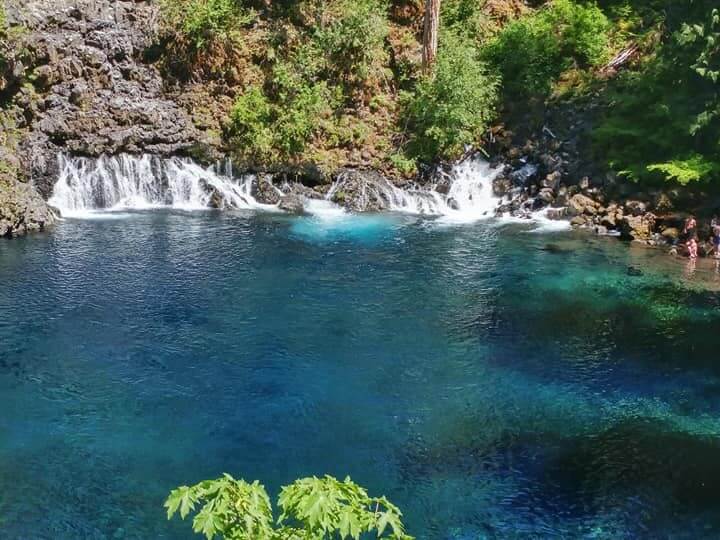 This trail is one of the most popular ones in all of Oregon. The trail is 5.8 km long, is best suited for hikers with Medium and Advanced Hiking skills. It is located near the Blue River and ends at the Blue pool, also called Tamolitch pool. Many people visit this trail often for Hiking, Running, or camping at the Blue pool. This trail is pet as well as kid-friendly.
Well if you are planning on visiting these hidden Hot Springs and other popular tourist attractions nearby.
Accommodation is another important aspect you should remember of. Due to its remote location, people visiting these Hot Springs often worry about accommodation.
These are some Hotels nearby Cougar springs –
Best Hotels Near Cougar Hot Springs
Best Western Ponderosa Lodge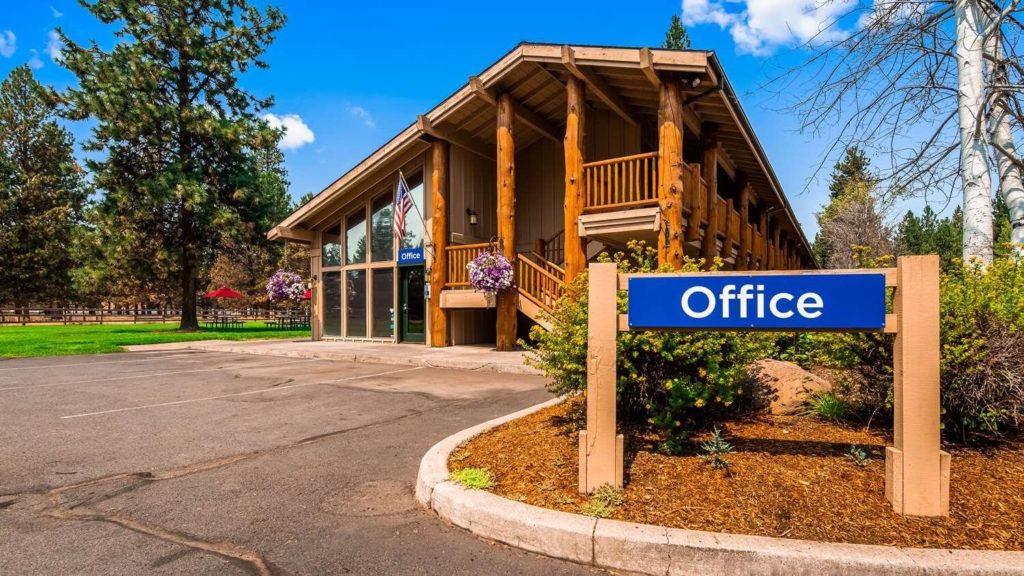 This is one of the top-rated lodges nearby the Terwilliger Hot Springs. Western Ponderosa Lodge is highly popular among the various tourists visiting this location. This Lodge has various amenities. There is a large parking space near the lodge, and it is free. It also consists of a big pool for relaxing. They offer free Wi-Fi connections for all the residents. Also, breakfast is free in this lodge. The lodge also offers biking rentals, for interested people. The rooms offered by these lodges have private balconies and LCD TVs. The lodge offers different types of rooms such as Family rooms, Suites, and Non Smoking rooms.
Grandstay Hotels and Suite Sisters
This is another popular Hotel near Cougar Hot springs with high ratings across various platforms. This hotel also offers three types of rooms as Non-Smoking, Suite, and Family rooms. The rooms in this top hotel are allergy-free, Air-conditioned, and have their sofa, satellite TV, and Desk. This hotel has many other essential amenities such as a large swimming pool, Pato, and Free High-Speed Internet. The Hotel has a large vehicle park which is free. And the unique and important feature this lodge has its own Business Center with High-Speed Internet Access.
Sisters Motor Lodge
It is another hotel with high ratings on many websites. This lodge offers Non-smoking rooms. The rooms provided by the hotels have various features such as Air-Conditioning, Kitchen, Microwave, Refrigerator, and a Flatscreen TV. This hotel offers Free parking and amazing speeds for you to browse the web to all residents. Smoking is strictly prohibited in this lodge. And this hotel is Pet-Friendly.
Best Restaurants Nearby
There are many popular restaurants near Cougar Hot Springs with each having its own unique menus and dishes. Some of them are mentioned below –
Takoda's Restaurant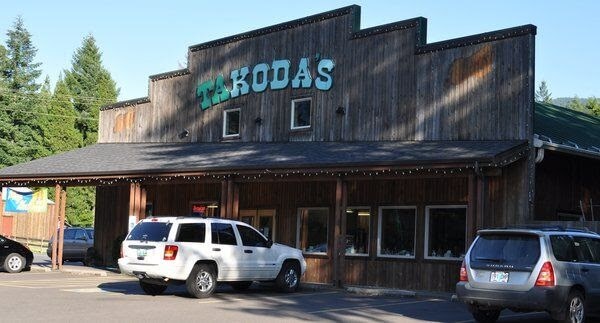 Takoda's restaurant is ranked first place among all the restaurants nearby Hot Springs.
The restaurant is popular among locals, and it is mentioned across various platforms for its tasty food and friendly employees. The restaurant offers two types of cuisines – American and Pizza. Takoda restaurant takes special care in producing special diets for Vegetarians and Gluten-free. This restaurant offers various features such as Take-outs, Out-Door seating, Availability of Wheelchairs, and High Chairs and TV. This hotel serves alcohol, has a full bar, and offers table service. Takoda's restaurant has its own vehicle park which is free for all visiting this restaurant.
Obsidian Grill and Courtyard
This restaurant is high ratings for its Food, Service, and affordable prices. Obsidian Grill and Courtyard restaurant has two different types of cuisines such as Grill and American.
The restaurant has special diets for vegetarians. It offers meals for only Lunch and Dinner. It also has various features such as Out-Door seating, Take-out, Live Music, and availability of Wheelchairs. Furthermore, it has its bar and a pub. People visiting this restaurant are often happy about tasty food and unique choices of fixings.
Indigo Café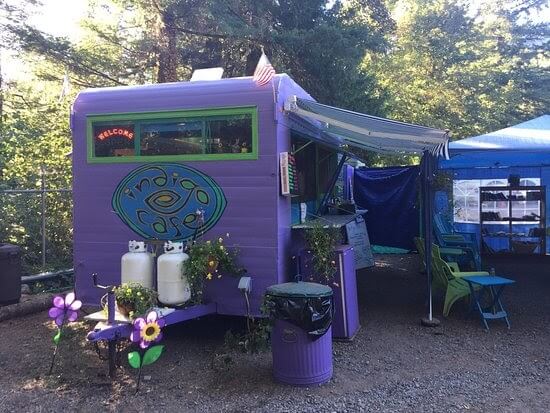 This food cart offers fresh, tasty, and healthy food at affordable prices. American, Café, Asian, Fusion, Street Food are different types of cuisines offered by this restaurant. This food cart is a vintage type offering Out-Door seating. Indigo café offers meals for Lunch and Brunch. This open restaurant has many features such as Outdoor seating, Free roadside parking space, Free Wi-Fi, and availability of wheelchairs. This food cart accepts Mastercard, Visa, and Discover. People visiting this food gave high ratings for its homemade, nutritious, and tasty food across various food platforms.
Before we end this article, we would also like you to take a look at another one, an indoor one. Visit our article on the salida hot springs aquatic center
Conclusion
I highly recommend people to visit the places given here along with the hidden Cougar Hot Springs located in Willamette National Forest in the State Of Oregon. Due to the availability of many steamy and hot pools, it is often ideal to visit this location, even on crowded weekends. Moreover, the Hiking Trail leading to this Natural Hot Springs is short, and it is perfect for all hikers with various levels of skills. All of this coupled with the wonderful sport you can choose to visit near here make it one of the best places to visit to relax on the weekend.
Frequently Asked Questions(FAQ's)
Is Cougar Hot Springs Open now?
Yes, the Hot springs are open all week long except Thursday for cleaning and maintenance.
Are dogs allowed into Hot Springs?
No, dogs are strictly prohibited near the Terwilliger Hot Springs. However, the Hiking Trail leading to the Hot Springs is Pet-Friendly.
Is it Free?
No, the Hot Springs are not free. All the people visiting these hot springs must pay a fee of $7 per day.
Is there a parking space nearby?
Yes, a large parking space is suitable for various types of vehicles like Cars, RV's, etc.