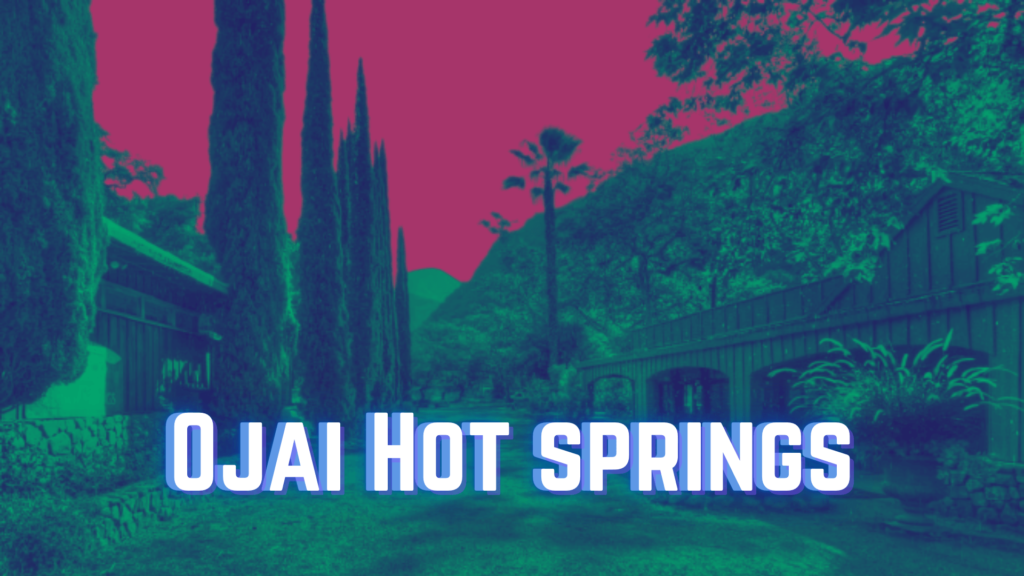 Ojai Hot Springs is a rustic rock bordered steamy pool which was commercialized a few years ago. This Natural Hot Springs pool is separated by large boulders, man-made rock structures, and thick vegetation. The Ojai Hot Springs consists of five steamy pools and two open steam showers which are located nearby the Matilija Creek Stream in the Matilija Canyon of the Los Padres National Forest, California. The multiple pools are fed by the heated water from the source nearby.
The Natural Ojai Hot Spring
The Ojai Hot Springs was believed to be discovered by Native Americans thousands of years ago, who depended on these Sulfur Rich Hot Springs for warmth, cleaning, and healing. Later, in the 21st century, the site gained attraction and numerous tourists visited this hot spring. Unfortunately, due to this, the Hot Springs was destroyed and overused by the careless tourists who often partied here. Not only the heated pools but the surroundings were also contaminated and devastated. This led the California Government to take serious actions against those who spoil these natural wonders. The Federal Government declared all the lands across the Mitilja river to be private property.
The site was later bought by Ecotopia, a non-profit community organization that operates and maintains Hot Springs. The organization shut down the site to help the hot springs and the surrounding environment heal. After the healing period, the site was reopened, but only for people doing advanced reservations. Also, these reservations reduced the time spent in hot springs to two hours, but this also allows you to go on farmland tours nearby. The Site was also completely reformed by adding rock structures bordering pools and also restoring the unique cave pool located in between two large boulders.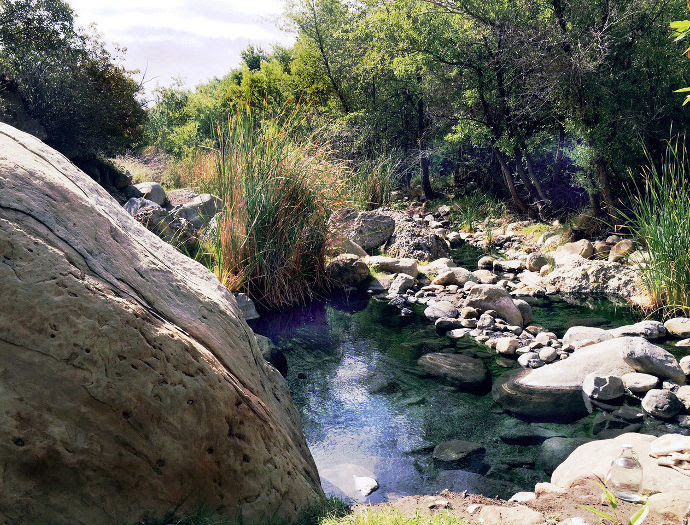 The Ojai Hot Springs is now popularly known as Ecotopia Hot Springs. The Hot Springs near Ojai is now open from 8 am to 8 pm every day except Tuesday for only people with reservations. The facility charges an affordable fee of 20$ for the Hot Springs reservation. The Facility consists of a Parking Space and paved pathway which is 300+ feet leading to the Hot Springs. The pathway is surrounded by many unique man-made rock structures and boulders.
Best Time to Visit Hot Springs Near Ojai
The Ecotopia Ojai Hot Springs are open and accessible to people all year long. However, the Facility requires reservations through their official website in advance. The Hot Springs are also closed on Tuesday for cleaning and maintenance.
However, we recommend people to visit these Hot Springs in Winter, Fall, and Spring. Because during Summer, this part of California experiences extreme heat waves, and in hot pools during the hot climate is not ideal. While in winter, the site is a popular getaway as the surroundings are thickly blanketed by snow, and resting in these steamy pools while witnessing the winter landscapes is an amazing experience you will never forget. And in Fall and Spring, the Matilija Canyon housing these Hot Springs adorns itself in magnificent colors creating picturesque scenery all around. 
Location of Ecotopia Ojai Hot Springs
Ojai Hot Springs have located nearby the Town of Ojai in the Los Padres National Forest. The Ojai town is located at a distance of 80 miles from the City of Los Angeles in California. 
The Ecotopia Ojai Hot springs can be accessed from the Ojai Town as it is only 9.2 miles from the Matilija Canyon. From Ojai, head southwest towards Montogomery Street for 1.2 miles, where take a right turn onto CA-33 N Highway and head straight for 4.9 miles. Now take a left turn onto Matilija Canyon Road and follow the road for 3.1 miles, which will lead you to the Ecotopia Hot Springs on the right.
Safety Precautions Near Ojai California Hot Springs
Check the Water Temperature
It is ideal to check the water temperature of the Natural Hot Springs with a thermometer, to ensure your safety as the steamy pools can often have different temperatures due to the fluctuations of heated water from the source.
Carry Sun Protection
It is advised to carry your own Sun Protection while visiting Ecotopia Ojai Hot Springs as they are located in an open environment with large boulders, rock structures, and little shade.
Wash Beforehand
It is essential to wash your body before entering the Hot Springs, to reduce the risks of contaminating pools, especially during this Pandemic. So that the natural pools will be safer for the next visitor.
Do Halfbody Soak
It is highly suggested to do a Half Body Soaking before completely submerging in the steamy pools. This process will help your body to get adjusted to the High Temperatures of the water in the pools and also to reduce the chances of Skin Burns and Severe Muscle Aches due to straining of muscles.
Don't Stay Overtime
It is also advised not to stay overtime in these steamy pools, as the high temperatures cause excessive sweating, which can lead to Dehydration. It is ideal to leave immediately as your neck and face start sweating.
Dry Yourselves
It is essential to dry yourselves with a towel instead of a wash/bath because the hot springs consist of various minerals which have many medicinal properties.
Drink Plenty of Water
It is also essential to drink plenty of water to boost your water levels in the body, which are reduced due to excessive sweating caused by the steamy pools. As I said before this can cause dehydration which can be fatal in this wilderness.
Natural Attractions Near Ojai Hot Springs
Los Padres National Forest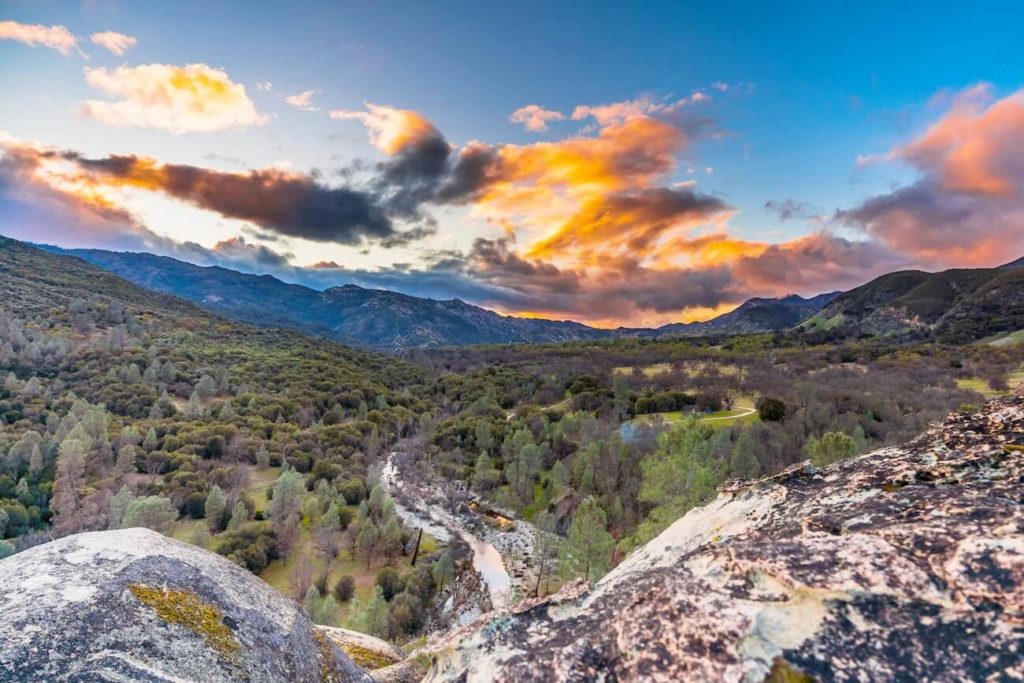 This is one of the most popular destinations to explore the wilderness and witness wildlife in Southern and Central California. This popular forest is spread across an area of 1,950,000 acres in California, bordering the Famed Angeles National Forest. The National Forest was established in December 1936 by U.S. Forest Service to conserve and protect the many endangered flora and fauna that live here. The Los Padres National Forest is the birthplace of many rivers and streams which snake through the State of California like Carmel, Cuyama, Salinas, Sisquoc, Sante Ynez, Coyote Creek, Sespe, Ventura, and Piru.
The diverse forest is also home to many popular mountain ranges such as Saint Lucia, La Panze, Caliente, Sierra Madre, San Rafael, Sante Ynez, and Topatopa Ranges. The Forest is frequented by nature lovers, explorers, and wildlife enthusiasts every year, and it offers views of stunning landscapes located further into the forest. California Condor, California Mountain Kingsnake, American Black Bears, California Mule Deers, Mountain Lions, Bighorn Sheep, Coyotes, Bobcats, raccoons, Bluebirds, California Quail, Great Horned Owls, and California Scrub-Jay are some popular wild animals you can witness here in the Los Padres National Forest.
Matilija Creek Stream
The Matilija Creek Stream was discovered by the Chumash Tribes of America a long time ago. These Indigenous people built their settlements near the Creek and were dependent on the streams for drinkable water, cleaning, and food. The Matilija Creek Stream is 27.8 km long, and it is fed by many tributaries of the Los Padres National Forest. This stream is also a tributary of the Ventura River as it joins the North Fork Matilija Creek before dumping into the Ventura River basin. The stream runs through a canyon, and it offers stunning views of the surroundings.
A Creek features a Waterfall known as Matilija Waterfall and also a large dam is constructed on the Lower Matilija Creek to stop floods, to store water for irrigation, and to restrict the invasive Steelhead Trout species to the upstream. The Creek Stream is popular, and it offers various activities like trekking through many hiking trails offering alluring views, Camping in the Scenic Campgrounds offering essential features, Kayaking on the Stream, canoeing on the stream, and mainly fishing as several famous species like Largemouth Bass, Small Mouth Bass, Sunfish and sometimes fish like Steelhead trout, Rainbow Trout, Brown trout are also caught.
Rose Valley Falls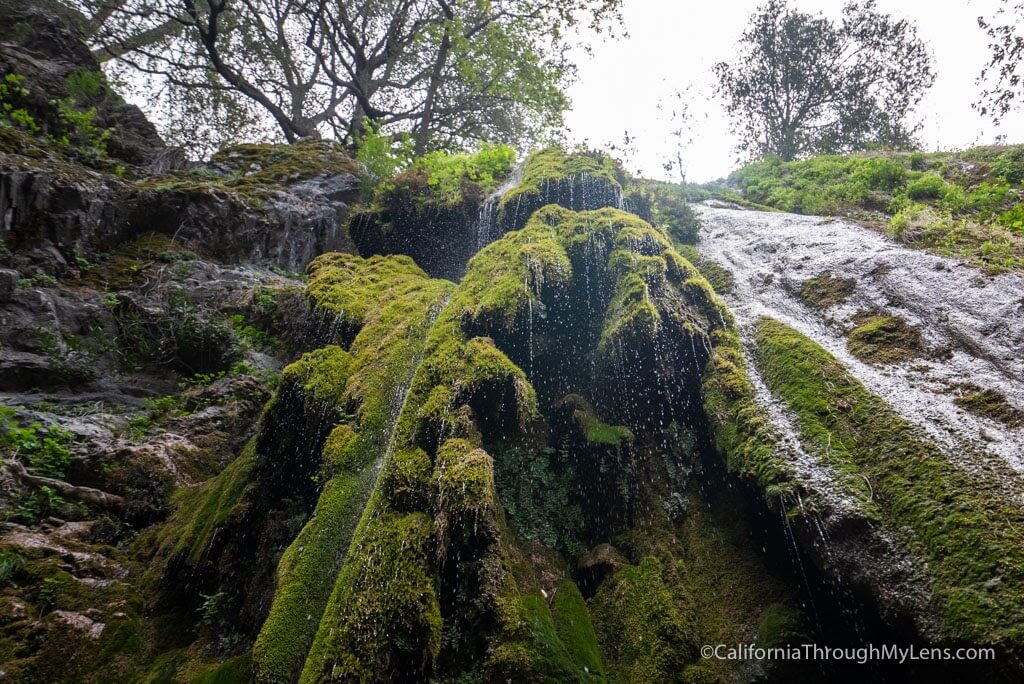 Rose Valley Waterfalls is a hidden, Scenic Waterfall located in the Sespe Wilderness of Los Padres National Forest. The Water Falls gained popularity recently and are visited by many tourists as it is easily accessible from Los Angeles City. This Waterfall is a limestone type of fall covered with Moss, and it features a small limestone cave giving access from the base of the pool on the other side. The Waterfall consists of two drops, one at 80 feet and another 100 feet, making the falls much wider.
The Falls have a big cold plunge pool near the base for you to dive from the top of the falls and the falls offer pristine scenery of the Dense Green Forests surrounding it. The waterfall can be accessed by a popular hiking trail named after the Rose Valley Falls. The trail is 1.8 km long, and tourists visit them all year long. The Rose Valley Falls offers many activities like Nature Trips, Swimming, Diving, Bird Watching, Camping, Backpacking, Running, Walking, etc.
Sespe Hot Springs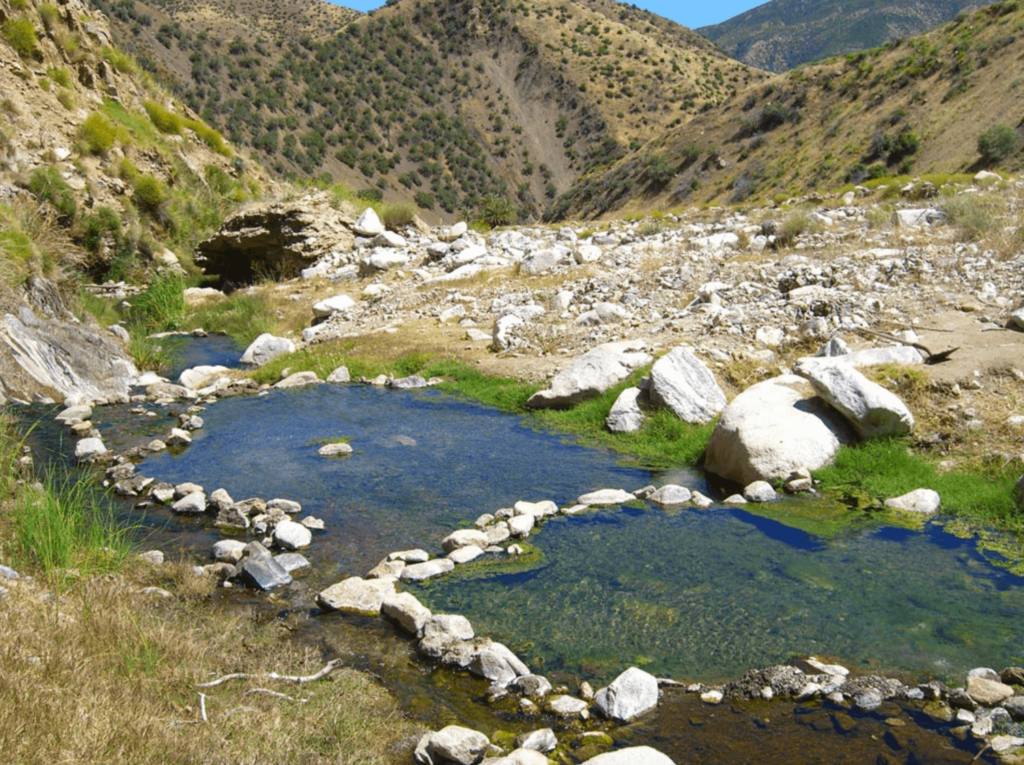 Sespe Hot Springs are natural geothermal pools that are located in a creek between the Desert Mountains nearby Sespe Condor Sanctuary California. These hot springs are not commercialized and are naturally heated pools with rock/boulder borders and silt, mud, and rock bottoms. The hot springs were also discovered by Native Americans who depended on this hot springs for warmth and healing abilities as it contains many essential minerals with several medicinal properties. The Sespe Hot Springs contains multiple pools and are fed by the steamy water from the source which is at 170 degrees. This water cascades through the creek, filling multiple pools which are cooled by cold water from the creek. The pool at the top has high temperatures whereas the pools at the bottom are of low temperatures, and also are bordered by rocks and boulders. The Hot Springs also features a primitive sauna and steamy waterfall.
The Hot Springs can only be accessed from the Sespe Hot Springs Campground where multiple Trailheads are located. Three Hiking Trails are Sespe Hot Springs which is 16.8 miles long, Sespe River Trail that is 7.5 miles long, the Alder Creek trail that is 9.5 miles long.
Activities Near Ecotopia Ojai Hot Springs
Ecotopia Ojai Hot Springs offer many interesting activities for the tourists visiting the Hot Springs.
Wine Tasting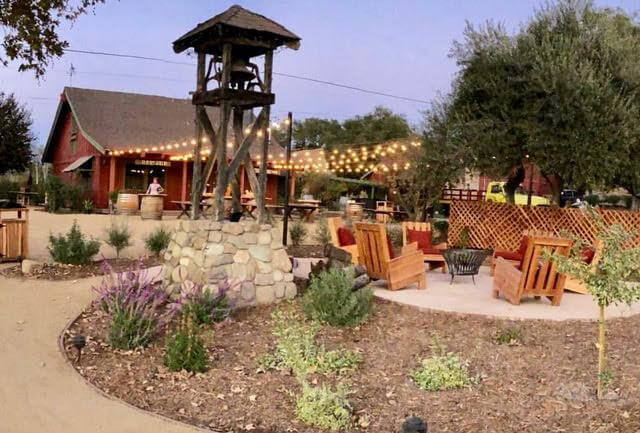 Wine tasting is an interesting activity that has gained popularity recently. There are many popular Vineyards, tasting rooms, and Wineries nearby the Ojai Hot Springs in Ojai City. The facilities offer wine tasting experiences for all enthusiastic tourists for small fees. The activity involves the tasting of multiple local and mixed wines of California and rating their smell and taste. Californians love this wine tasting experience, as a result, multiple vineyards are opened all across the state. Casa Barranca Organic Winery and Tasting Room, Majestic Oak Vineyard and Wine Tasting, Ojai Wine Festival, Topa Mountain Winery, Old Creek Ranch, and Winery are some popular wine tasting locations and events occurring near the Ojai City of California. If you want to enjoy your time tasting these rustic, mixed, and local wines of California, these places might be ideal for you.
Water Adventures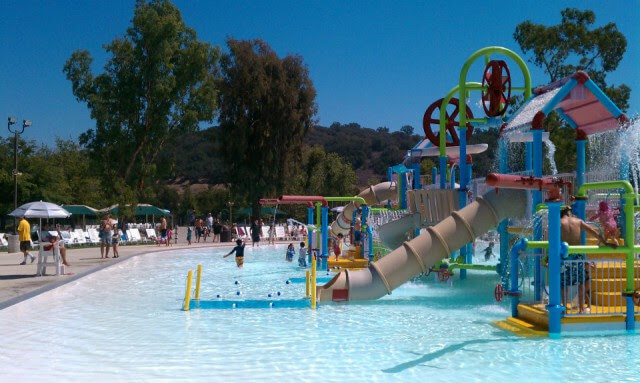 There are many water adventures or activities you can participate in near the Ojai Hot Springs of Los Padres National Forest, California. The Matilija Water Creek, nearby rivers, and Lakes offer interesting activities like fishing, River Rafting, Kayaking, Boating, and Canoeing Adventures. If you love to participate in exhilarating, adrenaline-pumping adventures, this activity is best suited for you. And if you just want to enjoy peacefully, there is a popular water park in the Ojai City known as Casitas Water Adventure. The small water park consists of multiple heated pools, theme pools, hot tubs, and large swimming pools. The Park has separate pools and activities for both children and parents. The water park also features a multi-level jungle gym with several bridges, water slides, waterfalls, and large lagoons.
Visiting Art Galleries
Art is highly valued in the city of Ojai and the surrounding towns of California. As a result, there are many interesting and famous Art Exhibitions and Museums like Ojai Valley Museum, Porch Gallery Ojai, Dan Schultz Fine Art, Ojai Art Center, Primavera, and many more. Some of these art exhibitions and museums also offer training and internships for enthusiastic travelers by certified artists.
If you are not interested in learning, then you can visit the many art exhibitions and events and witness the unique stunning, and multiple themed paintings. The Facilities also showcase some historic paintings popular all over the world during special events.
Horseback Riding
Horseback riding is also popular here due to the large number of trails snaking through the surrounding wilderness. It is best suited for long hiking trails in the Los Padres National Forest, which can be completed on foot. The Horse Back riding through these long Hiking Trails offering magnificent views of the landscapes which is a unique and amazing experience. There are many horse stables here that offer guided horseback tours through the trails for affordable rates. If you are a beginner, the facilities also offer horseback riding training with certified trainers who help you to learn the tips and tricks of Horseback Riding.
Golfing
Golfing is another popular activity near the Ecotopia Ojai Hot springs as the Ojai City houses many popular golf clubs and courses like Soule Park Golf Course, Ojai Valley Inn, Coyote Point Disc Golf Course. These popular clubs and courses have a range of golf courses from easy to hard, they have 8 holes and 16 hole courses for you to choose from. Whether you are a beginner or pro the golf courses provide all the equipment and amenities for you. The Golf clubs also have their own restaurants and lodges with various features and luxury amenities.
Hiking Trails Near Ojai Hot Springs
Hiking is also a popular activity here due to the diverse landscapes of the surrounding Los Padres National Forest. It offers people the means to explore the wilderness and to witness magnificent views of Blue Lakes, Hidden Waterfalls, River Creeks, Mountain Ranges, and also the wild animals in their natural habitat.
Sespe River Trail to Willette Hot Springs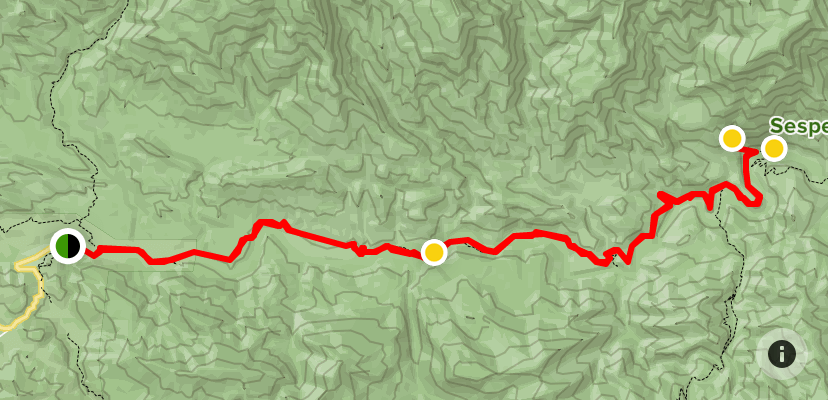 This Hiking Trail is popular among tourists who visit Willette Hot Springs and the Sespe River. The Hiking Trail is 32.5 km long, and it is considered moderate, which means it is best suited for only Hikers with Medium to Advanced Skills. The Trail is open all year long, and it is located near the City of Ojai in Sespe Wilderness, California. Pets are permitted into this Hiking Trail but must be kept on a leash. The Trail offers many activities like Fishing, Boating, Canoeing, Kayaking, Soaking, Hiking, Running, Nature Trips, Bird Watching, and Encountering Wild animals.
Wills Rice Loop Trail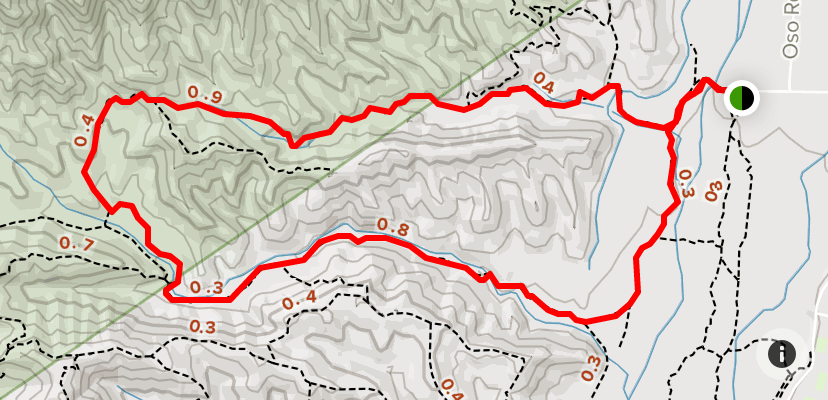 Wills Loop trail is also a popular hiking trail that is not only used for hiking but also Mountain Biking and Horse Back Riding. The hiking trail is 7.4 km long, and it is located near Ojai City of the Ventura River Preserve. The Trail is considered moderated and so it is ideal for Hikers with Medium and Advanced Skills. Dogs are permitted into the trail but must be kept on a leash. The popular hiking trail is frequented by tourists all year long, and they participate in various activities like Hiking, Camping, Horseback Riding, Mountain Biking, Running, Walking, Nature Trips, and Bird Watching.
Sespe River Trail to Sespe Hot Springs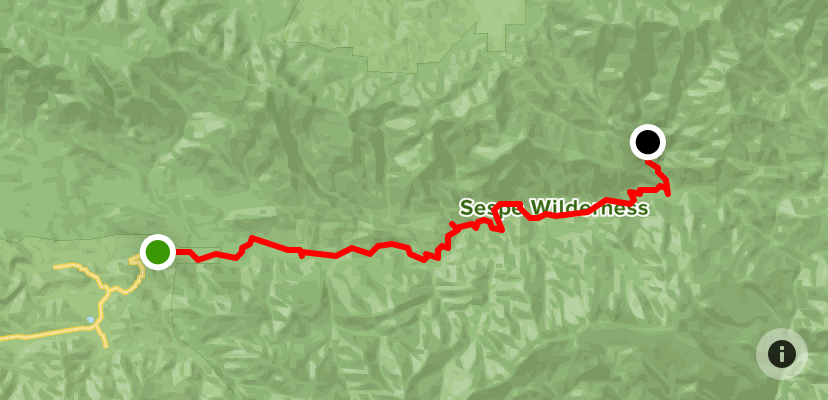 One of the hardest trails is located nearby Ojai City in the Los Padres National Forest. The Hiking Trail is one of the pathways leading to the hidden natural Sespe hot springs. The hiking trail is 27.4 km long, and it is ideal for only Hikers with Advanced Hiking skills due to the steep climbs, rugged terrain, and rough surfaces. The point-to-point trail takes you through chaparral and Riparian habitats and then ascends through the mountains' terrain, which opens up into the Desert Mountain Landscapes where the Hot Springs are located. The Trail offers activities like Hiking, Soaking, Rock Climbing, Camping, Backpacking, Bird watching, and Nature Trips.
Piedra Blanca Formations Trail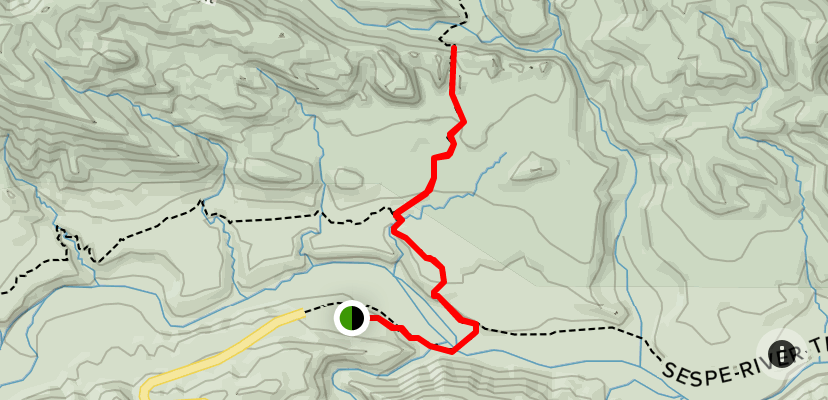 The Trail was named after the Famed Piedra Blanca Mountain Formations located in the Los Padres National Forest. The hiking trail is 4.2 km long, and it is one of the easiest hiking trails located here. So, the Hiking Trail is suitable for tourists with or without hiking skills. The Trail also features a river, and it is open for tourists all year long for free. The Hiking Trail is frequented by tourists as they participate in many activities. The trail has no shade due to its location on the mountainous landscape. 
Ventura River Preserve Trail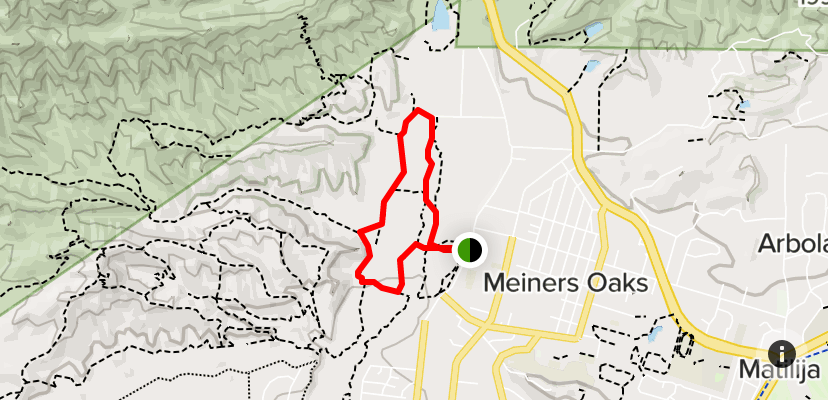 Another easy hiking trail is located near the Ecotopia Hot Springs. In the Ventura River Reserve in the State of California. The hiking trail is 4.7 km long and is ideal for Tourists with or without Hiking Skills. The Trails run along the Ventura River offering wonderful views of the river and the canyon. Dogs and Horses are permitted onto this trail and the dogs must be kept on a leash. The Trail offers various activities for the Tourists like hiking, White Water Rafting, Kayaking, Canoeing. They also have Fishing, Camping, Running, Walking, Backpacking, Horseback Riding, Nature Trips, Bird Watching, and Wildlife Watching.
Cozy Deel Via Foothill Trail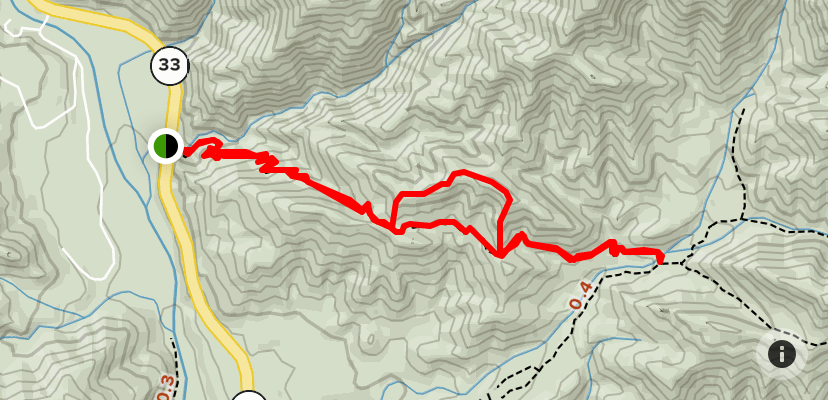 This Hiking Trail is also located in the Los Padres National Forest, and it is considered moderate. The Hiking Trail is 5.8 km long and is best suited for Hikers with Medium and Advanced Skills. Pets are allowed into the hiking trail but must be kept on a leash. The Hiking Trail is open all year long. Tourists love to participate in various activities like Hiking, Mountaineering, Running, Walking, Mountain Biking, Bird Watching, and Nature Trips. 
Benefits of Soaking in the Hot Springs
Hot springs give many medicinal benefits to our body which are very useful in the long run. People with illnesses and diseases believe that soaking in the hot springs will treat their infections and diseases. Recently, Soaking in Hot Springs is also confirmed to be a therapy very essential for our body.
Detoxing
Natural Hot Springs contains many essential minerals which will help our body to detoxify our Skin. The Silica Mineral in these steamy pools is responsible for this medicinal benefit.
Improve Blood Circulation
Calcium and Sodium Carbonate in the steamy water from the Hot springs helps to improve the blood circulation through our heart which reduces the chances of heart attacks.
Reduce Pain
The Hot Springs are highly known for the capability to reduce severe pains. The Steamy water in the Hot Spring pools shut down the pain receptors of the body reducing the pain and also buoyancy of the water helps stabilize the broken joints and bones easily without pain.
Skin Problems
Apart from detoxifying, the mineral-rich heated pools help treat various skin problems like irritations, and infections. Silica and Sulfur in this water help the skin to heal. As a result, soaking in the hot springs is the best medicine for people suffering from skin irritations and infections.
Promotes Relaxation
In bustling cities and towns, it is difficult to get proper sleep, which in turn can cause serious illnesses. Soaking in hot springs reduces the stress from our minds and creates calming and pleasant sensations which will help you to better sleep.
Weight Loss
If you are worried about being overweight, soaking in steamy pools might be the ideal solution to reduce weight. The high temperatures in the hot springs increase the burning of calories, which in turn causes excessive sweating. And burning calories will lead to weight loss
Improves Nerve Functions
The heated pools and the essential minerals in them, help improve the nerve functions of our body. These are very important for the proper function of your body. Improving nerve functions helps your brain to receive signals faster.
Accommodations Near Ojai California Hot Springs
Ojai Hot Springs and the surrounding tourist attractions being popular destinations receive numerous tourists every year from all over the country. There are some Hotels or Lodges where tourists prefer to stay.
Blue Iguana Inn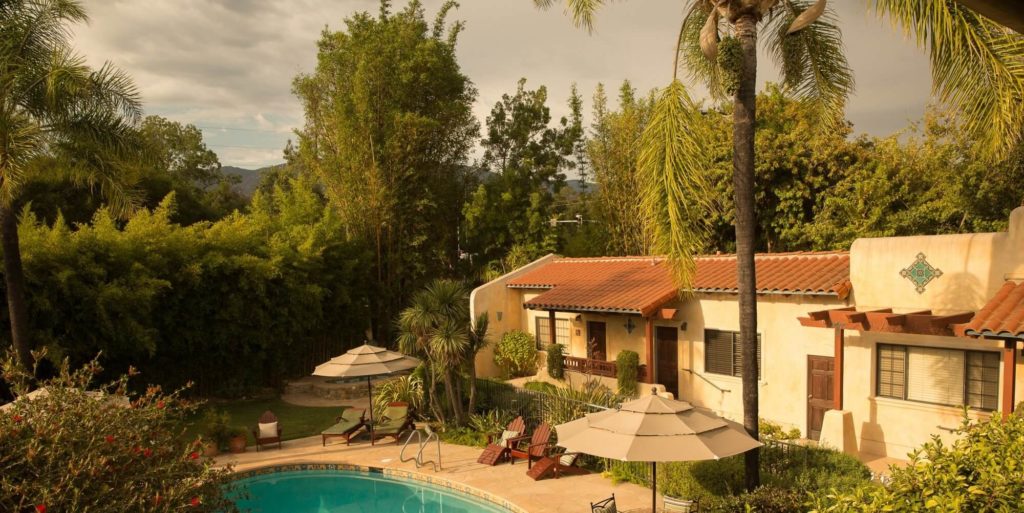 Blue Iguana is a rustic hotel located nearby Ojai City which is visited by tourists for almost 20 years. The Blue Iguana Inn offers Single Bedroom Suites, Double Bedroom Suites, and Bungalows. Especially for affordable prices ranging from $149 to $179. The Hotel also offers various spa treatments like massage and skin treatments. The Hotel rooms in blue iguana have many features like Air-Conditioning, Bathrobes, Housekeeping, Seating Area, Coffee/Tea Maker, Bath/Shower. Other luxury amenities offered by Blue Iguana Inn are Free Parking Space, Free High-Speed Internet Access(Wi-Fi), Private Pools, Courtyards, Soaking Tubs, Candle Lanterns, and Romantic Tea Lights.
Humming Bird Inn
This budget-friendly hotel is located on the Ojai Avenue of the City of Ojai, California. The Hotel is popularly known for its spacious lawns, gardens, and grounds. It also offers spectacular views of the Ojai Valley where the Hot Springs are located. The hotel offers various types of rooms like Queen Standard Rooms, King Standard Rooms, Queen Patio, King Patio, King and Queen Bungalow, and Luxury King Suites in the range of $150 to $160$ The rooms in this hotel have several features like Air-Conditioning, Refrigerator, Microwave, Flat-screened TV, and House Service. The Humming Bird Inn has many luxury amenities like Free Parking, Large Pools, Free Breakfast. It also has Laundry Service and High-Speed Internet Access.
Restaurants Near Natural Hot Springs Ojai
Bonnie Lu's Country Café
This charming country café was established in the year 1995. It was modernized across the years to meet customer standards. The Restaurant serves American, Café, and Diner cuisines with home-cooked dishes. The Restaurants also offer Salads, Soups, Sandwiches, Pan Cakes, and many more. The Hotel has special diets with Vegetarian Friendly, Vegan, and Gluten-Free Options. The country café has many features like Online Booking, Takeout, High Chair Seating, Wheelchair Accessible, Table Service, and Live Music. 
Osteria Monte Grappa
This restaurant is famous for its Italian cuisines. Insalata Ojai, Zuppa di Pollo e Verdure, Sugo di Pomodoro, Zucca Adriatica are some popular Italian dishes in this restaurant. The restaurants have wide meal varieties like Pasta, Salads, Soups, Desserts, and many more special items. This restaurant also offers Special Diets for Vegan, Vegetarian Friendly, and Gluten Free people. The Italian restaurant has many features like reservations, takeouts, outdoor seating, indoor seating, Highchairs available, wheelchairs accessible, Serves Alcohol, Full Bar, Table Service and accepts Credit Cards.
Conclusion
We highly recommend people visit the natural mineral-rich Ojai hot springs. It is located near the Ojai City along Matilija Creek Stream in the Los Padres National Forest, California. The Ojai Hot Springs have unique rock structure pools and cave pools. They offer various medicinal properties due to the high mineral content in the steamy water from the source. The site can be accessed easily by California State Highway 33 N. As you pass nearby the Ecotopia Grounds where the springs are located. Also, the hot springs facility offers 2 hours of private soaking time along with tours of the nearby farms. Ojai Hot Springs also has many popular natural attractions nearby and also can participate in various interesting activities here. 
Frequently Asked Questions(FAQs)
How to book the reservations?
Visit the Ecotopia Website to the Ojai hot Springs official website, where you can book your time slots and the day for your Hot Springs trip in advance.
Are the Ojai hot Springs open now?
The Ojai hot Springs was recently opened after a long closure due to the pandemic. Now as the Covid-19 cases are decreasing in the California state, the Hot Springs are opened.
Is nudity allowed near the hot springs?
No, nudity is strictly prohibited in the hot springs premises as the heated water pools are maintained and managed by the Ecotopia Community organization.
Are the hot springs experience?
No, the Ecotopia Hot springs are not expensive they charge an affordable rate of $20 for 2 hours of soak.